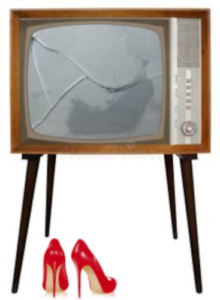 Christine and I have been lucky enough to continue dancing tango during lock-down, albeit in a much smaller space, so I thought I'd write this post relating our experience of 'lounge tango' (or tango salon), just to show that with a partner, there is tango life after milonga.
What is lounge tango?
Well for us it was modifying and getting used to dancing tango in a space no bigger than 2m x 2.5 m, which doesn't sound a lot but is enough for many things. In saying that there are of course advantages and disadvantages, with a need to modify a few things.
Advantages vs Disadvantages of Lounge tango
With a partner on tap, there was no sitting out waiting to dance.
This is an advantage, of course. Those of you who've been unfortunate to be in lock-down without a dance partner will know that technique, styling and conditioning exercises can only get you so far.  With a real live partner you can both try swapping roles for a bit of fun. Even without swapping roles, you can learn and discuss how to perform new material until you get it right. However if you have an argument about something, anything, you don't get any tango for a while until you make up. You learn to be nice to your tango partner, which is always a good thing 🙂 .
We had to learn a different type of floor craft.
Normally floor craft is mostly about not damaging yourself, your partner, other dancers or people sitting out at a milonga, and being courteous to others. With loung tango it becomes all about not destroying your possessions (stiletto through the TV screen etc.) 🙂 . Other than that it is very similar in that the leader needs to be very aware of the space available (as does the follower) and probably needs to make more use of pivoting to be able to lead the follower out of the tight corner he's boxed them into. If we ever get back to 'normal' milongas this will be a very useful skill.
We've had to more or less give up 'the tango walk'.
Tango walking can almost be a dance in itself with marvellous rhythmical walking patterns to make moving around a dance hall a bit more interesting between tango figures. In a very small space you do maybe two or three steps in a line then have to break it to get around a corner, so not much chance to get a walking rhythm going. This also means that our tango has become more 'figure' centric and a lot more circular, with more rebote to bounce us back to the centre of the dance space.
We've had to learn how to make linear tango figures circular
In a normal milonga space there are certain tango figures which are linear and can cover a lot of space. In our lounge we have either had to forego them, or find ways of cutting them short, or making the linear figure a bit more circular. This will be an advantage if we ever get back to crowded busy milongas, but at the same time we miss having a bit of runway to unleash our linear figures onto. Oh well… 🙂
The leader can now step back more often
This is both a blessing and potentially a future curse. Blessing because now I can make full use of the small space and be able to apply my damage limitation floor craft by stepping back a couple of times or more. Potential curse because I may get used to the habit, and do it at my first proper milonga in some months time, to the probable consternation of the couple behind. Hmmm…
Carpet vs lino vs wood floor
We started lock down dancing on a fairly old carpet. Thin enough and hard wearing it was OK so long as I didn't wear my tango shoes and used some modified indoor shoes with smooth leather soles. The disadvantage was in pivoting – more resistance, so it meant we had to use pivoting technique more often or risk twisted knees and ankles (which thankfully we never experienced). However in some ways this was an advantage too because it made us use our core muscles more, which improved our conditioning. What was do-able with a little effort on a carpet, became very easy on a nice smooth wooden dance floor.
Recently, after doing every other DIY project I could think of, I finally ran out of excuses not to lay a new floor in the lounge. Its only wood effect click-board, but the surface is a lot smoother than the carpet, so now pivoting is nice and straight-forward. Will we start loosing our core strength though?
As for lino, it is better than carpet, but perhaps less good as wooden floor. Most lino tile or sheet is design with a none slip surface, when first laid. If tiles have worn smooth a little that would be better, and if it's all you have, it's adequate for home tango.
How your tango changes in a reduced space environment
So to review, yes your tango will change dancing at home, but sometimes in a good way and you may have to learn to be more precise in your floor craft which will stand you in good stead. Your range of ability to use figures in tight spaces, relying on extra rotation in pivots to get you out of tight spaces will should also improve too.
If you are lucky enough to live in a mansion with a large space, none of this matters to you but in any case while we are still in lock down, even if you are not learning much new, I would recommend trying to make what you already know, as precise and elegant, while improving technique as much as possible.
So keep practising, but try not to smash that nice Ming vase stood in the corner, with a wild voleo… 🙂