The Tango Elegante Club
Tango Elegante is a club dedicated to expanding social Argentine Tango in South Hertfordshire. We run classes to prepare budding 'bailarin de tango' for the rigours of dancing at a milonga (tango social dance). As well as teaching core tango technique, and classic tango movements which you might see on Youtube videos, we teach you how to combine and use them (and chose when not to use them) when dancing amongst other dancers, often in tight spaces, so you can enjoy your dancing in a more relaxed manner.
The styles of tango we teach are traditional, namely Salon Tango, Tango Vals, and Milonga. We also play traditional music from the Tango 'Golden Age' (1930s – 1950s). We concentrate on the quality aspects of tango such as good technique and tango elegance, as well as teaching dance figures. We do not teach acrobatic, contemporary, balletic stage tango.
We run occasional milonga events (social dances) where you will find a warm, friendly atmosphere, as you catch up with old friends and meet new friends from across South Hertfordshire, North London and beyond. Come and experience a few hours of lovely, lively, and beautiful tango dancing.
If this sounds appealing to you why not click on our Location page to see to see where we are, and come along to meet us 🙂
Your host and teacher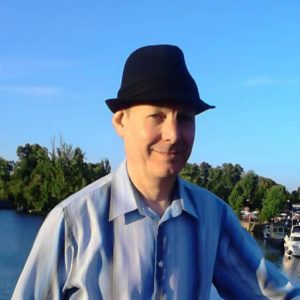 My name is Steve Gears. I have been dancing tango almost every week since May 2011, and was teaching tango for 3 years at what was the Moonglow Dance Studios in Watford (now sadly closed). In one of my past careers I spent 17 years as a training professional both as a trainer and manager (but not in the field of dance although my training techniques still work 🙂 ).
I have received multiple classes from two world tango champions, the 2008 Champions Cristina Sosa and Daniel Nacucchio, the Intercontinental Champions Stefania Colina and Juan-Martin Carrera, the 2013 Buenos Aires Metropolitan triple champions Jimena Hoffner and Fernando Carrasco, and the 2013 Champion Maximiliano Miguel Cristiani, either here in the UK and/or in Buenos Aires. I have also received teaching from other excellent Argentinian tango teachers in Buenos Aires and the UK, as well as from many local tango teachers in London and Hertfordshire. I say this not to boast (well maybe a little) but to show you I take my tango seriously and seek to continuously improve my own tango, so I can pass my skills and experience on to you.
I am originally from 'Up North' where we have a strange but amusing sense of humour. You might notice the accent if we meet…
Teaching Methods
Of course there will be lots of demonstrations and practice just like any dance class, and I am a big fan of 'body mechanics', so I use my years of experience to explain how your body needs to move, the timing etc. to achieve a movement, or the 'tango elegance look', or even to make a movement easier.
I spend time helping each individual with corrections, and I am a believer that in a learning environment there is no such thing as a stupid question.
I try to make sure you are dancing each evening more than me, rather than have the entire class stood doing nothing while I am giving endless demonstrations, or giving long rambling explanations.
I will nag you (it's for your own good, honest… 🙂 ) when I need to nag, but if you do good I will tell you that as well.