Lots of things happening in March 2018!
A Taste of Tango Workshop
First, we are running a workshop called 'A Taste of Tango' on Saturday the 10th March, 14:30 start, for two hours in Pinner Parish Church Hall, Church Lane, Pinner. This is a new venue for Tango Elegante and we want to find out whether there is any demand for regular Argentine Tango classes in Pinner.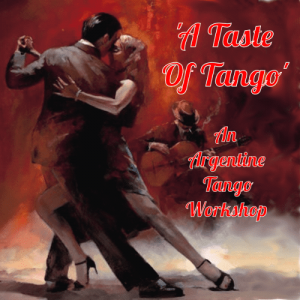 This workshop will be suitable for beginners and improvers ('never danced', up to 'danced a few months'). Please note, there are strictly limited spaces so you must book to attend. You may not be allowed to join in if you just turn up and we have no room. Click here for the workshop description and the booking form. We may run a second workshop if there is enough demand so if the booking form goes offline, drop me an email to register your interest.
Milonga Primaveral
Secondly, we have our second annual Milonga Primaveral (Spring Dance) coming up on Sunday the 25th March at 17:00 for four hours. This is the day British Summer Time starts (clocks go forward) so you won't have as long to wait before the Milonga starts 🙂
There will be lovely Golden Age tango music (with a few interesting tandas thrown in). This is at the YMCA Orbital Community Centre in North Watford, which has plenty of free parking and a nice smooth wooden dance floor.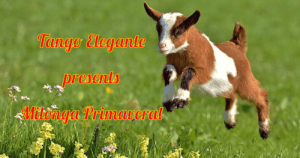 This is an open, friendly, respectful milonga for dancers of all levels. There will be refreshments, there will be cake (yummm…. ), there will be space to express yourselves, so please put the date in your diary and join us in celebrating the end of winter 🙂
Winter Season Argentine Tango Classes
Finally, we are still running our Winter Season public classes in Watford at the YMCA Orbital Community Centre in North Watford, on Thursday nights starting 20:30 (20:05 for absolute beginners) until the end of March.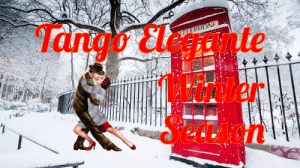 If you haven't yet experienced Argentine tango, now is the time to give it a go (none of us are getting any younger, so why wait? 🙂 ) Please drop in and try us out.
Our current teaching room has limited space so if you want to guarantee your place, please register for our Winter Season Tango Classes using our booking form, or just take a chance and pop along to see us.
If you can't make it to the Watford classes before Easter, I am in the process of organising dates for our Spring Season which will take us from Easter into the heart of Summer (Can't wait to see the back of winter. Brrrr!).
I look forward to seeing you soon
Steve
Please let people know If you like this.