Lots of things coming up in June/July 2018!
'10 Weeks to Tango' Course in Pinner
Places are disappearing… Don't leave it too late to book.
I'm glad to report that our first run of '10 Weeks to Tango' has gone reasonably well with just a few weeks left to run, so I am doing it all again starting 23rd June at the same location at the Pinner Parish Church Hall, Church Lane, Pinner .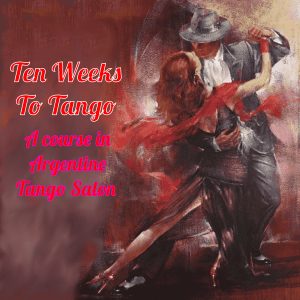 This is suitable for beginners and improvers (0 to 6 months or so dancing Argentine Tango).
More details and a booking form for the '10 Weeks To Tango' course can be found here.
'10 More Weeks to Tango' Course in Pinner
As a follow on from the 'Ten Weeks to Tango' course I have developed another course which will extend your abilities with Tango and also introduce the romantic Tango Vals (waltz).
This is ideal for anyone who has already attended the previous course, or improvers/intermediate dancers with a minimum of 3 months experience. You should be reasonably competent in the items taught in the 'Ten Weeks to Tango' course before joining this follow-on course.
More details and a booking form for the '10 More Weeks To Tango' course can be found here.
Please note, places on both these Pinner courses will be limited (10 max), and I would like to balance leaders and followers as far as possible, so booking will be mandatory for these courses. Please use the respective booking forms and I will confirm your booking as soon as possible.
Don't leave it too late and be disappointed 🙂
Summer Season Argentine Tango Classes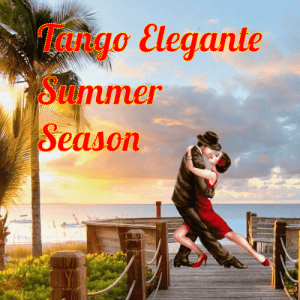 We still have a few more weeks until the end of June to enjoy for the current Spring Season in Watford and we will be starting our Summer Season on July 5th which will take us through to the end of September. The main class still starts at 8:30pm for approx. 90 mins (or until everyone needs a break) with approx 30 mins practise afterwards. New beginners who never danced Argentine Tango before will get their first lesson for free.
If you haven't yet experienced Argentine tango, now is the time to give it a go (none of us are getting any younger, so why wait? 🙂 ) Please drop in and try us out.
Our current teaching room has limited space so if you want to guarantee your place, please register for our Spring Season Tango Classes using our booking form for now, or just take a chance and pop along to see us. You will find more details and a registration form (to help identify leaders and followers) at the link above.
Finally, I was really looking forward to the Summer 'Milonga De Verano' which was to be at the end of June. Sadly, I can't get the venue/dates I want so this is postponed and will be merged with the Autumn milonga later in the year. Sorry! We will have cake next time (I've done a few more successful recipes now 🙂 ), and I will continue experimenting with tango tunes from around the world.
I look forward to seeing you soon
Steve