If you would like to receive my  newsletter to keep up to date with any future events, courses, or classes, please email me with the Subject line marked 'subscribe'.
Winter Season in Pinner
Due to a number of people booking but not attending, the 'Ten Week to Tango' course this has now been replaced. I am now running the Open Class  (see below) as a mixed levels class. That means beginners can join in with more advanced dancers. Everyone will receive teaching appropriate to their level. I am also taking bookings for the Vals and Milonga workshops (see below). These two workshops are not suitable for absolute beginners. These events are now all open for booking.
Argentine Tango Open Classes – Pinner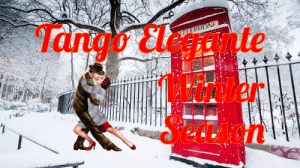 This is a series of open classes, starting on Saturday 11th January running up to 21st March 2020.
These classes are aimed at all levels from beginner to intermediate. Each class will introduce material for new beginners and add more advanced material for improvers/intermediates. Each week we will consolidate what you already know, help you improve your dancing with new figures, walking patterns, and technique, while learning more about musicality and how you can use the music to influence your dance.
Click here for more details about our Argentine Tango Open Class – Pinner.
Please note these classes are limited in numbers (max 10 people) due to current venue size, so please book to let me know who's interested.
'Romantic Vals' – Pinner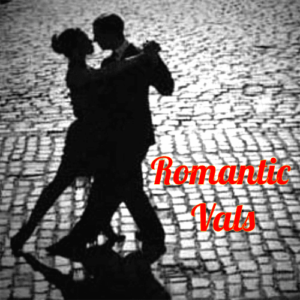 This is a one and a half hour workshop introducing Tango Vals (waltz), running on Saturday 28th March 2020 (please note the date change from previous advertised date). It is for tango dancers who are not yet comfortable with dancing Vals, or have difficulty adapting their Salon Tango ability to the Vals style, or simply to wish to learn more.
Ideal for couples wishing to try out this beautiful, sophisticated and elegant waltz version of Tango. It doesn't matter if you've never danced Vals before. This workshop will start you off with musicality, elegance and style.
For more details of the 28th Mar workshop, and to guarantee your place, please book now at Romantic Vals Workshop
'Milonga!' – Pinner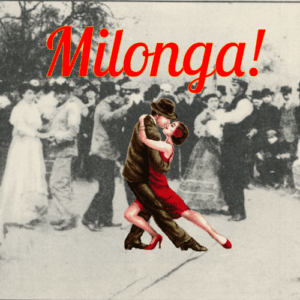 This is a one and a half hour workshop introducing Argentine Tango Milonga style on Saturday 4th April (please note the date change from previous advertised date). It is for Argentine Tango dancers who do not yet feel confident with dancing the Milonga (a quick step) style. Ideal for couples wishing to learn this fun, energetic, 'knees up' tango version of a quick step, whether you want to try Argentine Tango Milonga for the first time, or you wish to boost to your basic musicality and technique.
For more details of the workshop, and to guarantee your place, please book now at Tango Milonga workshop
Finally…
If you are short of a Birthday present for your partner, who has always wanted to learn the Argentine tango, why not book yourselves on one of the courses/workshops in the new year? 🙂
I look forward to seeing you soon
Steve