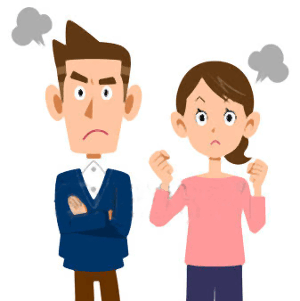 So this thing called 'leading' – it's entirely up to the tango leader to get the follower to go where he wants when he wants, right? The leader is in charge, yes? There is also this other thing called 'following' where the tango follower only has to wait to be pushed around, to be given impetus and energy by the leader, correct?
Well, to observe some tango leaders and followers you might imagine this is the case, but it's not right. I haven't yet met a man in the whole world that can actually get a woman to do exactly what he wants her to, and it's true in Argentine tango. Leaders can invite the follower to take a step in his favoured direction but he can't force them to take it.
Remember that tango is a partner dance and leaders and followers dance in partnership. It really does take two to tango! 🙂
So leaders; allow your followers space and time to express and make adornments. You don't have to step on every beat, or be in constant movement across the floor. If your follower wants to do a few adornments which might take time, allow it (she might even think you're a better dancer if you do…), and followers;
if you see that your leader is inviting you into a recognisable figure such as an ocho or giro, please get on with it (while keeping an eye on his lead just in case it's not what you think 🙂 ). For example, when a leader is stood on one foot trying to turn on the spot while leading you around in a giro, there isn't much chance he'll be able to give you energy and impetus as well, so you need to get on with doing the giro, while not getting too far ahead of the leader.
So to sum up, it's a partner dance, each person has their own role and should be given assistance, space and time to carry it out. Each person is in charge of their own balance, axis and motive power and should not rely too much on the other to provide them (but there will be times… and that's OK… occasionally…).
By working together you can make a dance seem wonderful. By working against each other, resisting a lead, not being clear in a lead, not allowing time for expression, the end of a dance can't come soon enough…
Let's have more wonderful dances! 🙂