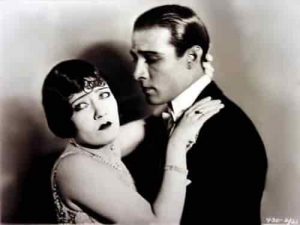 El Abrazo – The Embrace. Even the name conjures up nice, warm, comfortable feelings 🙂
It is an important aspect of Argentine tango. It is the channel through which a leader communicates intent, silently, with their partner. Many tango teachers and dancers will talk about 'connection'. Sometimes they refer to the physical connection, and sometimes they will refer to being 'in tune' with your partner. It is a complex mix of physical, musical, and emotional elements. Get it right and you can achieve that sublime feeling when you feel fully in tune with your partner and at the end both agree that you had a 'perfect' dance.
However the embrace must still start with the physical connection, without which the non physical aspects are difficult if not impossible to achieve, so here are a few tips to enhance your embrace.
1. The embrace should be flexible and able to open/close as the dance dictates. Since the leader is creating the broad structure of the dance the decision to open/close the embrace will mainly be down to them.
A closed embrace is good for walking. The feedback between leader and follower is virtually instant.
An open embrace is good for figures where the legs need room to move.
In any given dance the embrace will be moving from closed to open and back again as the leader invites the follower to move.
2. When placing hands on followers back, or on leaders shoulder blades etc. it is useful to have a slight pressure there. In this way, when the leader stops moving the follower will feel slight extra pressure on her back and a slight extra pressure in her hand on leaders shoulder blade. When leader moves again it will be the other way round, a slight relief of pressure (in a walk for example). This will add one more avenue of feedback, as well as visual, and other body contact feedback.
3. No squeezing hard please! Leaders, do not grab your follower in a bear hug. They have to be able to breathe to dance. Followers, do not clamp the leaders arm tightly under yours especially in open embrace. This will restrict the leaders ability to lead and you will miss out on all that potential tango goodness.
4. Leaders, create a frame in which the follower is comfortable, but when necessary can move freely within the frame. When moving the frame, the arms and chest should be considered as one unit. If you rotate to one side or the other, the arms do not move independently of the chest (most of the time… there are always exceptions 🙂 )
5. If you feel your connection is failing, then examine your embrace from a communications point of view. Every communication has a transmitter (the leader indicating intent), a communication medium (the embrace), and a receiver (the follower receiving the intent and responding correctly). A communication can fail if any of those elements break down, or even just stop performing at optimum.
The transmitter stops transmitting. This would equate to the leader not transmitting intent clearly enough. Note; 'clearly' does not mean forcibly. The leader is not trying to push or pull his partner into position. The leader can 'invite without option' by inviting the follower to step in one direction, but at the same time limiting the choice of other directions. If leaders master this technique they won't need to pull or push.
The communications medium breaks down. In this case the embrace is not clearly transmitting the lead. This results in a lack of connection. It will more often happen in open embrace where the connection is by definition, less secure and more compromised, so leaders need to be as clear as possible, and followers need to use other senses and mechanisms for detecting the lead, more so than in close embrace.
The receiver stops receiving. The follower is not tuned in and is not receptive to the lead, even though it's clear and the embrace is fine. In this case followers, it's either time to wake up and tune in, or if you're tired it's time to stop dancing.
All of these things can happen sometime in a milonga, especially near the end after 4 or 5 hours dancing when everybody is pleasantly tired but no longer concentrating.
6. Once you have the physical connection in place you can then start to consider the musical connection. After all, you are both dancing to the same tune, and presumably hearing the same beats, melody, opportunities for syncopation, and so forth. To achieve this musical connection both dancers need to be familiar with the tune, and there is no easy way to make yourselves familiar with tango music except to listen to lots of it.
Once you both start really hearing and dancing to the tune, you will be able to add another layer onto your connection because a follower will be able to 'anticipate' (I know – not supposed to 🙂 ) what a leader may be about to lead because of the musical phrase both dancers know is coming up next. The music tells both of you what to do! This may seem like anticipation but may simply be both dancers instinctively knowing 'the most appropriate movement' for that musical phrase, because of hundreds of hours dancing and listening to tango music.
7. Then we have the emotional connection. This is the hardest to achieve because emotions are personal to each dancer. This implies that to achieve an emotional connection one of you has to be perceptive, sympathetic, or empathetic to the others mood and be willing to give up your own emotional need in that time, in order to adopt a similar mood.
So to review Leaders must be skilled in how to lead the movement, and clearly transmit the intent. The embrace must be relaxed but firm enough to allow the physical movement of leading to be quickly picked up, and the follower must be attentive and tuned in (or as a bare minimum, awake 🙂 ). You must both be really listening to the music, and for a dance with 'emotional cohesion' you both must be roughly in the same mood.
It's a lot to ask for, which is why we perhaps don't have many (if any) 'perfect' dances in any single milonga, but when you get one… that's what keeps you coming back for more 🙂