Lots of things coming up in April 2018!
I'm already looking forward to the Summer 'Milonga De Verano' which will be at the end of June (dates to be confirmed, but hopefully last Sunday of the month). I might try a different cake recipe (chocolate cake well is a safe option and would always get eaten, but… 🙂 ), and since the German Foxtrot/milonga and Japanese tango tunes were well received, I may try out some Turkish tango tunes to dance to 🙂
Spring Season Argentine Tango Classes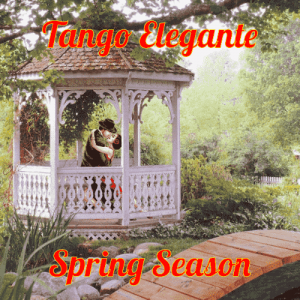 From April 5th we start our Spring Season, with a slight format change. The main class will still start at 8:30pm for 90 mins with 30 mins practise afterwards, but there will be no taster session beforehand. Instead new beginners who never danced tango before will get their first lesson for free.
If you haven't yet experienced Argentine tango, now is the time to give it a go (none of us are getting any younger, so why wait? 🙂 ) Please drop in and try us out.
Our current teaching room has limited space so if you want to guarantee your place, please register for our Spring Season Tango Classes using our booking form, or just take a chance and pop along to see us. You will find more details and a registration form (to help identify leaders and followers) at the link above.
10 Weeks to Tango Course in Pinner
I'm glad to report that both our 'A Taste of Tango' workshops in March in Pinner Parish Church Hall, Church Lane, Pinner  were a great success! The people of Pinner want to learn Argentine Tango!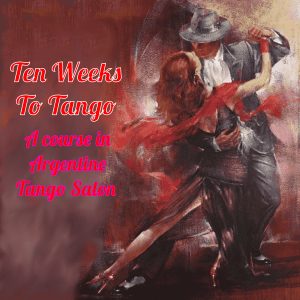 So I am running a whole introductory course for Argentine Tango starting on Saturday 14th April at the same venue.  This will be suitable for beginners, improvers, and low-end intermediates, (up to 12 months or so dancing Argentine Tango). More details and a booking form for the '10 Weeks To Tango' course can be found here.
Please note, places will be limited (10 max), and I would like to balance leaders and followers as far as possible, so booking will be mandatory for this course. Don't leave it too late and be disappointed 🙂
I look forward to seeing you soon
Steve