Lots of things coming up in July / August 2018!
Summer Season Argentine Tango Classes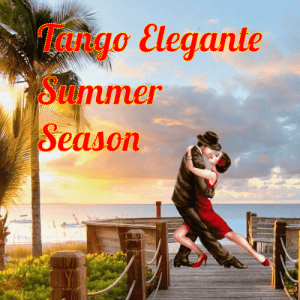 We still have one more class to enjoy until the end of June for the current Spring Season in Watford, and then we start our Summer Season on July 5th which will take us through to the end of September. The main class still starts at 8:30pm for approx. 90 mins (or until everyone needs a break) with approx 30 mins practise afterwards. New beginners who never danced Argentine Tango before will get their first lesson for free.
If you haven't yet experienced Argentine tango, now is the time to give it a go (none of us are getting any younger, so why wait? 🙂 ) Please drop in and try us out.
Our current teaching room has limited space so if you want to guarantee your place, please register for our Spring Season Tango Classes using our booking form for now, or just take a chance and pop along to see us. You will find more details and a registration form (to help identify leaders and followers) at the link above.
Finally, I was really looking forward to the Summer 'Milonga De Verano' which was to be at the end of June. Sadly, I can't get the venue/dates I want so this is postponed and will be merged with the Autumn milonga later in the year. Sorry! We will have cake next time (I've done a few more successful recipes now 🙂 ), and I will continue experimenting with tango tunes from around the world.
I look forward to seeing you soon
Steve